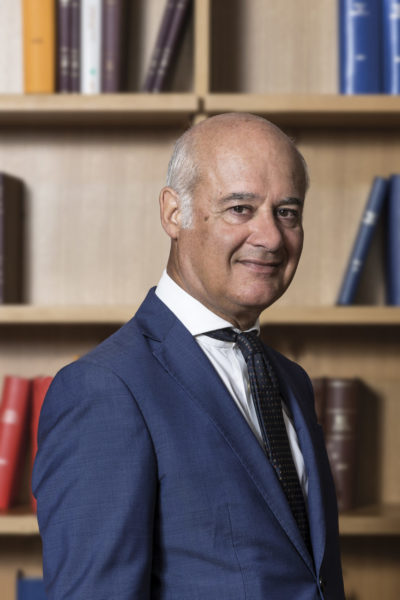 Lawyer
Bio:
Graduated in Law cum laude in 1979 at Pavia University.
Enrolled in the Register of Lawyers of Milan since 1983. Partner since 1998.
Expertise:
Corporate law; M&A, IPO, contract drafting, Corporate litigation. Assistance on 231 Corporate law. Author of articles edited by "Le Società" and of other publications on Corporate governance and financial market regulations.
Languages:
Italian, English.
Publications and conferences:
13/01/2023


Newsletter n.1/2023


Scarica allegato

21/12/2022

Scarica allegato

30/11/2022

Scarica allegato

20/10/2022

Scarica allegato

06/10/2022

Scarica allegato

01/08/2022

Scarica allegato

06/08/2021

Scarica allegato

21/07/2021

Scarica allegato

28/06/2021

Scarica allegato

11/04/2020


In data 8 aprile 2020, il Consiglio dei Ministri ha approvato il Decreto Legge n. 23 recante disposizioni urgenti per il sostegno alla liquidità delle imprese ("Decreto Liquidità"). Nel documento in allegato l'approfondimento in merito alla garanzia SACE e al potenziamento del Fondo di Garanzia per le PMI per far fronte all'emergenza COVID-19.


Scarica allegato

AIFI Newsletter - Commissione Tax&Legal, Approfondimenti, luglio 2018 - 02/08/2018
Validità dell'opzione put che attribuisce il diritto di vendere le azioni al prezzo di acquisto più quanto versato dal socio come finanziamento a favore della società
Scarica allegato

AIFI Newsletter - 15/03/2018
Whistleblowing
Scarica allegato