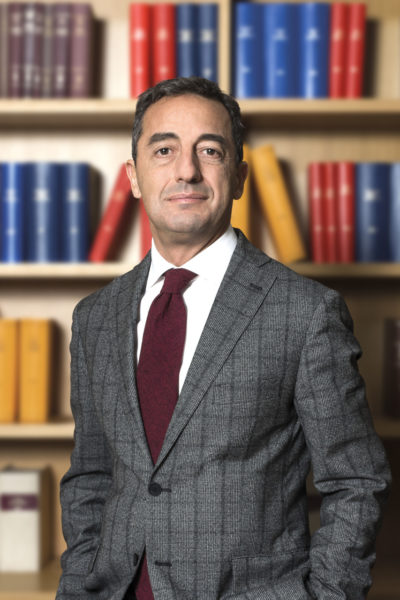 Lawyer
Bio:
Graduated in Law in 1996 at Università Cattolica del Sacro Cuore di Milano.
Enrolled in the Register of Lawyers of Nuoro since 2000. Solicitor of England and Wales, non-practising since 2010.
Joined the Firm in 1999, Partner since 2006.
Expertise:
Legal advice. M&A, contract drafting.  Capital market operations.
Languages:
Italian, French, English, Spanish.
Publications and conferences:
05/10/2022


Lo studio ha agito in qualità di advisor legale di MITA Water Technologies con un team composto dal partner Giancarlo Cortese e dal senior associate Edoardo Mörlin Visconti Castiglione


Scarica allegato

03/08/2022


Il venditore è stato assistito dal partner Giancarlo Cortese e il senior associate Edoardo Mörlin Visconti Castiglione per gli aspetti legali e dal partner Francesco Nobili per gli aspetti fiscali.


Scarica allegato

Milano Finanza - M&A Small Cap - Selected - 15/06/2022


28/02/2022


Lo studio ha assistito LU-VE Group in qualità di advisor legale, con un team composto da Giancarlo Cortese, Sergio Chisari ed Edoardo Mörlin Visconti Castiglione


Scarica allegato

19/04/2020


On April 14, 2020, European Commission approved Italian guarantee scheme to support the economy in coronavirus outbreak. Emergency provision as provided by the Liquidity Decree no. 23 issued by the Italian Government on April 8, 2020 are described in the document attached.


Scarica allegato

11/04/2020


In data 8 aprile 2020, il Consiglio dei Ministri ha approvato il Decreto Legge n. 23 recante disposizioni urgenti per il sostegno alla liquidità delle imprese ("Decreto Liquidità"). Nel documento in allegato l'approfondimento in merito alla garanzia SACE e al potenziamento del Fondo di Garanzia per le PMI per far fronte all'emergenza COVID-19.


Scarica allegato

legalcommunity.it - 07/05/2019


Giancarlo Cortese e Sergio Chisari hanno prestato assistenza legale alla società LU-VE Group per la finalizzazione dell'acquisizione della divisione "AL Air" del gruppo Alfa Laval, uno dei maggiori produttori di scambiatori di calore ventilati industriali e commerciali. Il gruppo LU-VE si colloca ora tra i tre più grandi operatori mondiali del settore.


Scarica allegato

07/12/2015
Dal Sole 24 Ore - Con la "Spac" più capitali di rischio alle mid cap
Scarica allegato