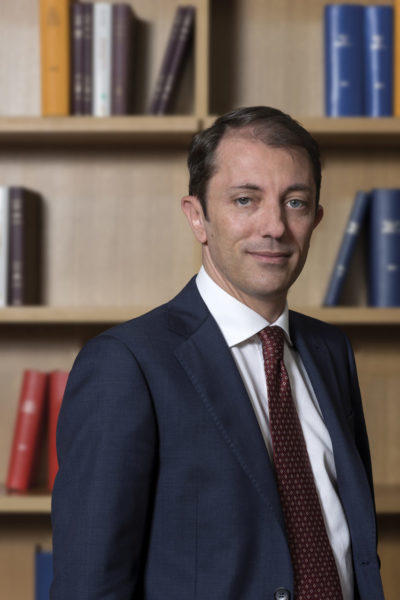 Chartered Accountant
Bio:
Graduated in Economics in 1998 at Università Commerciale Luigi Bocconi di Milano. Enrolled in the Register of Chartered Accountants of Milan since 2010. Auditor since 2011. Formerly practiced in other law firms. Joined the Firm in 2007.
Expertise:
M&A tax, domestic and international restructuring, issues related to generational change with reference to entrepreneurs or private wealth​.
Languages:
Italian, French, English.
Publications and conferences:
23/09/2022


Lo studio ha curato gli aspetti fiscali dell'operazione, con un team composto dai partner Luigi Garavaglia e Federico Innocenti e dalla senior assiociate Roberta Sironi


Scarica allegato

27/01/2022


Lo studio ha assistito Eataly Real Estate per gli aspetti fiscali, con un team composto da Luigi Garavaglia, Federico Innocenti e Roberta Sironi


Scarica allegato

Il Sole 24 Ore - 03/11/2021

Scarica allegato

Il Sole 24 ore - 27/07/2021

Scarica allegato

03/12/2020


La famiglia Quagliuolo, proprietaria di S.I.Con., azienda attiva nella produzione di preforme in PET per acque minerali e soft drink fondata nel 1983, annuncia il closing dell'acquisizione di Acqua Vera dal gruppo Sanpellegrino – tramite la società di nuova costituzione Aqua Vera.

I partners Luigi Garavaglia e Federico Innocenti hanno assistito S.I.Con. nella cura degli aspetti fiscali e contabili dell'acquisizione.


Scarica allegato

14/04/2020

Scarica allegato

Il Sole 24 Ore del 28.10.2019 a cura di Francesco Nobili, Federico Innocenti e Andrea Spinzi - 28/10/2019
{:it}

Le novità sul trattamento fiscale dei conferimenti di partecipazioni su Il Sole 24 Ore

{:}{:en}

su Il Sole 24 Ore di lunedì 28/10/2019 pagina sui trattamenti fiscali dei conferimenti di partecipazioni

{:}
Scarica allegato

14/10/2019


Il Fisco apre. Agevolata la definizione di passaggi generazionali e riforme di governance - L'articolo su Il Sole 24 Ore del 14/10/2019


Scarica allegato