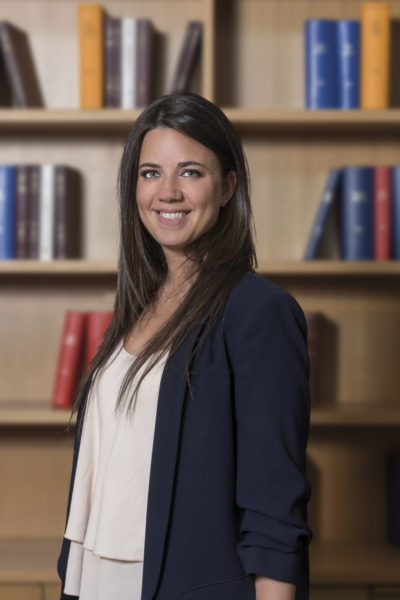 Chartered Accountant
Bio:
Graduated in Economics cum laude in 2011 at Università degli Studi di Napoli "Federico II". Enrolled in the Register of Chartered Accountants of Milan since 2015. Started in 2011 by another law firm. Joined the Firm in 2015.
Expertise:
In 2011 accomplished the Master in Accounting, Auditing and Control at Scuola di Alta Formazione I.P.E. – Istituto per ricerche ed attività educative in Naples.
Languages:
Italian, English, Spanish.
Publications and conferences:
23/01/2020


In sintesi, le principali novità in tema di Digital Service Tax ed IVA in vigore dal 1° gennaio 2020 - a cura di Aldo Bisioli, Marco Zanetti, Fabrizia Orsillo e Simona Zangrandi


Scarica allegato

ILO - International Law Office Newsletter 29/03/2019 - 29/03/2019


With Legislative Decree 142 of 29 November 2018, the government transcribed the EU Anti-tax Avoidance Directive (2016/1164/EC) into Italian law. The decree's new controlled foreign corporation (CFC) rules are applicable from the fiscal year following that in progress on 31 December 2018 (ie, from 2019 for calendar-year taxpayers).


Scarica allegato

20/11/2018
Gruppo IVA - chiarimenti dell'Agenzia delle Entrate
Scarica allegato

14/05/2018
Gruppo IVA - disposizioni attuative di cui al DM 6 aprile 2018.
Scarica allegato

24/02/2017
ILO Corporate Tax Newsletter - Italy - 24.02.2017
Scarica allegato

16/02/2017
Gruppo IVA - Novità introdotta dalla Legge di Bilancio 2017 (L. 232/2016)
Scarica allegato

14/10/2016
Da International Law Office - Tax guidance on leveraged buy-out transactions
Scarica allegato