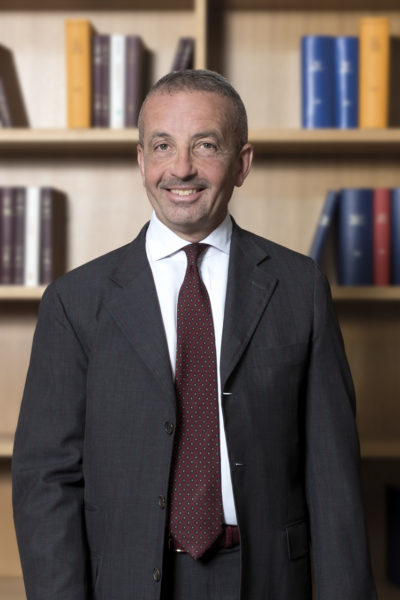 Chartered Accountant
Bio:
Graduated in Economics cum laude in 1986 at Università Commerciale Luigi Bocconi di Milano.
Enrolled in the Register of Chartered Accountants of Milan since 1989. Auditor since 1995. Formerly practiced as auditor in Arthur Andersen. Joined the Firm in 1989, Partner since 1994.
Expertise:
Domestic and international restructuring, Corporate and group taxation; familiy-owned business related issues, real estate taxation.
Formerly and currently auditor and member of the Board of Directors in listed and non-listed companies.
Teacher in post-graduation courses of SDA Bocconi (real estate taxation) since 2002. Author for SDA Bocconi of the book "Fiscalità immobiliare (Real estate taxation), edited by EGEA.
Languages:
Italian, English, French.
Publications and conferences:
09/12/2021


Articolo scritto sulla rivista Eutekne del 08 Dicembre 2021


Scarica allegato

07/07/2021


Il team di Biscozzi Nobili Piazza è stato composto dagli avvocati Enrico Valerio (Partner) e Martino Filippi (Associate) per gli aspetti legali e dal Dott. Emilio Gnech (Partner) e Simona Zangrandi (Associate) per gli aspetti fiscali.


Scarica allegato

26/03/2019
"Fiscalità immobiliare", un libro a cura di Emilio Ettore Gnech e Marco Abramo Lanza, redatto con la preziosa collaborazione di Simona Zangrandi e Roberta Sironi.
Scarica allegato

Milano, Workshop per gli Amministratori di condominio a cura di ECOndominio, in collaborazione con Unicredit, con il Patrocinio di Regione Lombardia, Comune di Milano, Città metropolitana di Milano - 24/09/2018
Le agevolazioni fiscali per il risparmio energetico e le ristrutturazioni edilizie
Scarica allegato