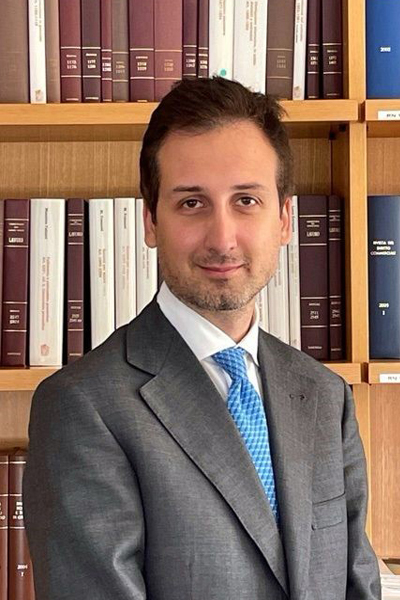 Chartered Accountant
Bio:
Graduated in Business Administration with full marks (110 cum laude) in 2018 at the Carlo Cattaneo University (LIUC) in Castellanza (VA). He began his professional activity in 2018 in the transfer pricing department of PwC TLS Lawyers and Accountants.
He has been working at Studio Biscozzi Nobili Piazza since 2021.
Expertise:
His areas of specialization mainly concern transfer pricing and international taxation with particular reference to Italian and foreign multinational groups.
Languages:
Italian, English
Publications and conferences:
2023 Law Business Research Ltd - 10/07/2023


A cura di Franco Pozzi con il contributo di Stefano Grossi, Luca Consalter e Pierangelo Baffa


Scarica allegato

2022 Law Business Research Ltd - 06/07/2022


A cura di Franco Pozzi con il contributo di Stefano Grossi, Luca Consalter e Pierangelo Baffa.


Scarica allegato

13/10/2021


A seguito del provvedimento del 23/11/2020 l'Agenzia delle Entrate in data 20 Settembre 2021 ha posto in consultazione una bozza di Circolare volta ad illustrare gli aspetti operativi della ''documentazione idonea'' ai fini dell'accesso al regime di penalty protection in caso di rilievi in tema di transfer pricing. A cura di Marco Piazza, Franco Pozzi, Gianluca Boccalatte con la collaborazione di Stefano Grossi, Luca Consalter e Pierangelo Baffa.


Scarica allegato