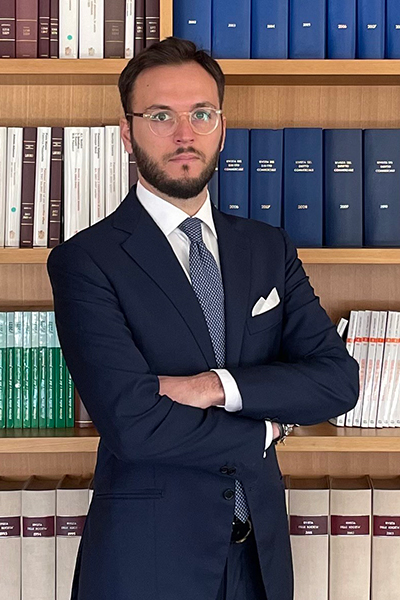 Lawyer
Bio:
Graduated in Law with honors in 2017 at the Catholic University of the Sacred Heart of Milan. He is registered in the Rome Bar Association. He has collaborated with leading Italian and international law firms dealing with corporate and commercial law. Alessandro has been carrying out his professional activity at the Biscozzi Nobili Piazza Law and Tax Firm since 2022.
Expertise:
Alessandro assists industrial groups, private equity funds and financial institutions in both domestic and international M&A transactions. 
In previous collaborations, he has also gained considerable experience in the so-called consultancy. day-to-day in the field of corporate and commercial law, in the drafting and
negotiation of commercial contracts, as well as in domestic and international civil and commercial litigation and arbitration.
Languages:
Italian, English, German
Publications and conferences: